New Wave Bass Coast is a self advocacy group run by and for people with Intellectual Disability and Acquired Brain Injury based in Wonthaggi, Gippsland.
Self advocacy groups are run by people with disabilities who have joined together to support each other and to have their voices heard.
We work to make sure we have the same rights, choices, and opportunities as anyone else in the community.
We are always open to new members, get in contact with us if you'd like to join or to hear more about our group!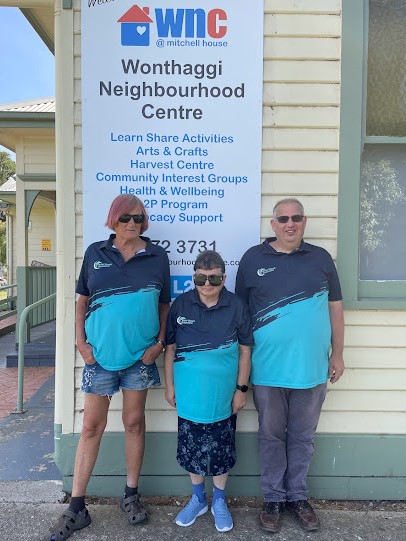 Examples of things the group does:
Go to meetings
Share ideas
Get new members together
Provide a space for training about self-advocacy
Encourages other members to stand up for their rights
Have a say in the local community
What the group offers members:
Learning new skills like how to chair a meeting
A chance to meet new members
Learning self advocacy skills together with each other's support
Fortnightly Thursdays 10.00am-11.30am
Wonthaggi Neighbourhood Centre at Mitchell House, 6 Murray Street Wonthaggi VIC 3995.
Note: You can also join our meetings on zoom
If you want to talk with someone from New Wave Wonthaggi, or you want to become a member of this group, you can contact Paul or Jess