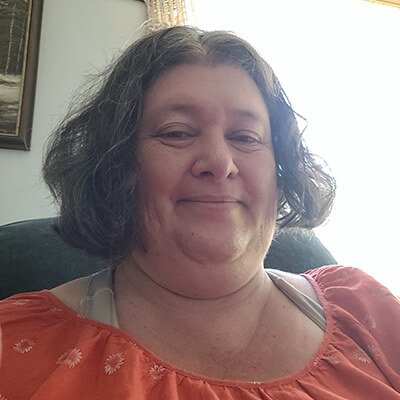 Meet Rachael
My name is Rachael, I'm one of the founding members of New Wave.
1. Why did you join New Wave?
We needed to speak up for ourselves and others, and we needed a self advocacy group for people with intellectual disabilities and acquired brain injuries, and at the time we didn't have one in Gippsland
2. When did you join New Wave?
I started New Wave I think 15 years ago, with the outreach group from the state government, it was originally a men and womens group and we wanted our own self adovacy group. We were approached by Colin Hiscoe to start a self advocacy group. Myself, Julie Brasington, and Robert Cloth came up with group idea and name in Seymore, at their thinking ground.   
3. Why is Self Advocacy important to you?
Learn to speak up for myself, and others that need help to speak up
4.

What do you like to do in your free time?
A lot of different things, child minding, recently going up and visiting my daughter and grandson. My grandchildren are my life, and I try to spend as much time as I can with them.