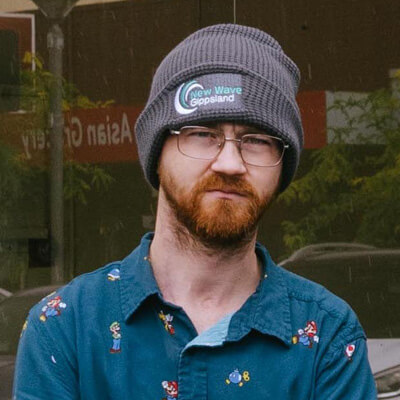 Meet Peyton
Hi, I'm Peyton, I like gaming and anime. I like going for walks in nature parks and all that. I'm with the New Wave Morwell and New Wave Rainbow Pride self advocacy groups.
1. Why did you join New Wave?
I joined because at the time I had difficulty with the NDIS and had no supports for a couple of months. The group did what they could to help me with this.
2. When did you become a member of New Wave?
I can't remember exactly, but it was in the last couple of months of 2022.
3. Why is self advocacy important to you?
Self advocacy is important to me, because I want people with disability to know how to speak up for themselves and to know their rights, and I don't want people to have to go through what I went through, where they have no supports for a couple of months.
4. What do you like to do in your spare time?
I like collecting stuff. I also read manga.