The self advocacy movement is a civil rights movement by and for people with disability, happening across the world. 
A civil rights movement is a very big group of people standing up for equality and human rights. 
Self advocacy groups at New Wave are run by and for people with intellectual disability and Acquired Brain Injuries. 
We join together to speak up and make sure we have the same rights, choices, and opportunities as anyone else in the community.
Self advocacy groups are about:
Supporting each other and speaking up for our rights
Working together to make change happen.
Having a say about what we want and need in our communities
Working with governments, services and the community
Learning new skills
Networking with other self advocacy groups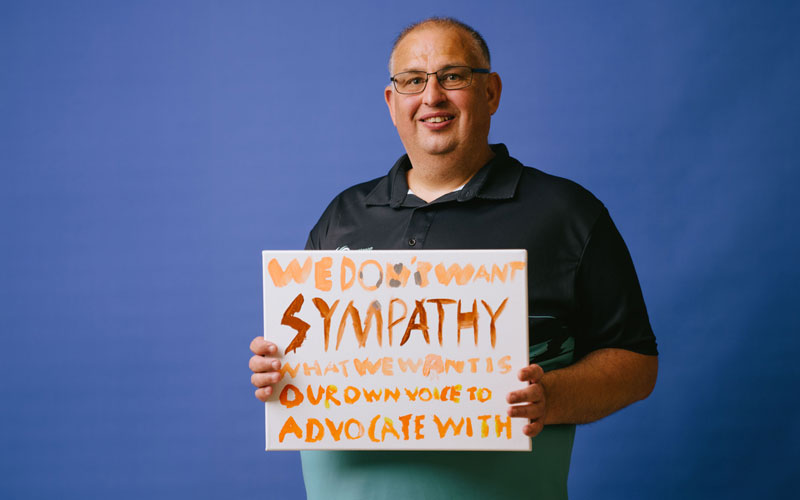 Nothing about us, without us!
The National Self Advocacy Anthem
by The Outsiders
Watch this video to hear Australia's National Self Advocacy Anthem, performed by 'The Outsiders'.
The lyrics to this song were written by self advocates all across Australia!
To learn more about self advocacy visit
SARU – The Self Advocacy Resource Unit
SARU supports Victorian self advocacy groups that are run by and for people with an intellectual disability, people with an acquired brain injury and people with complex communication support needs.
Website: www.saru.net.au
Voices Together – The Australian Self Advocacy Website
The Voices together website is a website for self advocacy groups, the government and the community to connect, work together and to share information and knowledge about self advocacy.
Website: www.voicestogether.com.au