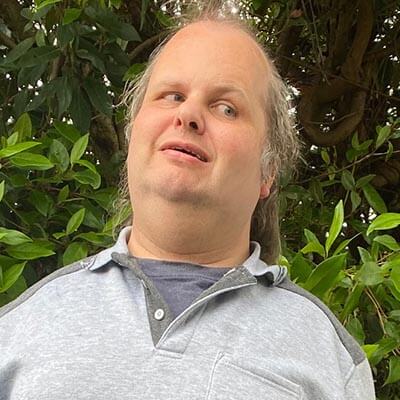 I'm Skye, and I am part of both the New Wave Morwell and LGBTIQA+ New Wave Self Advocacy groups. I've just trained with my 3rd guide dog Grant, in 2022. And I am totally blind and my right arm and leg are partially paralysed. I am a musician, and a singer, and I sing in an semi-professional church choir, using brialle music as my primary medium. 
1. Why did you join New Wave?
I have been a self advocate for a long time but I joined New Wave in 2021.
2. When did you join New Wave?
I joined New Wave  when I gained a role as Peer Educator Leader in the Sexual Lives and Respectful Relationships program in Gippsland.
3. Why is Self-Advocacy important to you?
I think it is really important for people to know how to speak up for themselves and to know their rights. It is really great to see when the penny drops for people, it can be a slow burn for some, but gradually I can see people coming out of their shell over time.