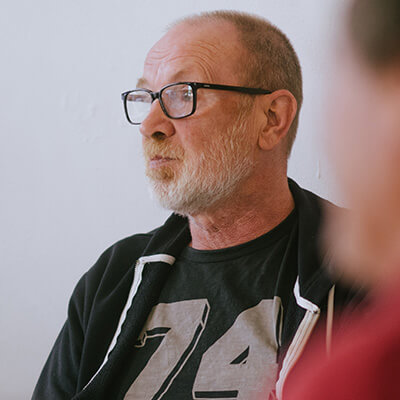 1. When did you join New Wave?
I'm Stephen I joined New Wave in 2021 as I was trying to find services.
2. Why did you join New Wave?
I had a stroke in 2019 resulting in an ABI and also some physical impairment. I was rejected by NDIS and didn't know where to go from there. I was introduced to New Wave by a current member who I met at a social event.
3. Why is self advocacy important to you?
Regular meetings at New Wave with people that have a vast personal knowledge of local services are helping me navigate the service system and give me motivation to keep going in the right direction and to get the assistance I need.
4.What do you do in your free time?
My spare time is mostly taken up with self-care and domestic tasks due to having very basic service provision.